Wednesday, July 29, 2015
Hey y'all!
Tomorrow, July 30, I am hosting a Twitter Party for the Teens Read Too reading campaign. It will start at 7 pm central time. The twitter party will be using the #TeensReadToo hashtag and I'll be hosting it via the @TeensReadToo twitter account.
The twitter party will be discussing the importance of YA books and some of favorite YA books. Also, there will be some giveaways! I hope to see you all there! I think it's going to be a lot of fun!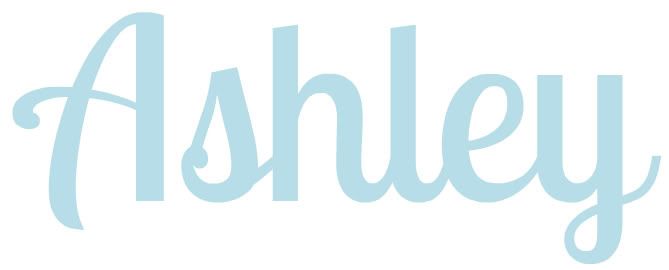 Tuesday, July 28, 2015
Top Ten Tuesday is hosted by
Broke and the Bookish!
Top Ten Characters Who Are Fellow Book Nerds
Fellow book nerds, UNITE! This is such a fun one for this week! Is it just me, or does anyone else instantly love a main character in the book they're reading, when the character is a book addict like yourself? This week's TTT can include any characters that write, work at a bookstore, or are just obsessed with books in general.
1.
Sam (Shiver, The Wolves of Mercy Falls #1 by Maggie Stiefvater)
2. Meggie Folchart (Inkworld Series by Cornelia Funke)
3. Mo Folchart (Inkworld Series by Cornelia Funke)
4. Celaena Sardothien (Throne of Glass Series by Sarah J. Maas)
5. Prince Dorian (Throne of Glass Series by Sarah J. Maas)
6. Ethan Wate (Caster Chronicles by Kami Garcia and Margaret Stohl)
7. Anna (Time Between Us by Tamara Ireland Stone)
8. Hermione (Harry Potter by J.K. Rowling)
9. Tessa Gray (The Infernal Devices by Cassandra Clare)
10. Will (The Infernal Devices by Cassandra Clare)
Emily
Monday, July 27, 2015
Title: Lady Thief
Author: A.C. Gaughen
Release Date: February 11th, 2014
Publisher: Walker Childrens
Pages: 308 pages
Rating: 5 Cows
Goodreads Description:
Scarlet's true identity has been revealed, but her future is uncertain. Her forced marriage to Lord Gisbourne threatens Robin and Scarlet's love, and as the royal court descends upon Nottingham for the appointment of a new Sheriff, the people of Nottingham hope that Prince John will appoint their beloved Robin Hood. But Prince John has different plans for Nottingham that revolve around a fateful secret from Scarlet's past even she isn't yet aware of. Forced to participate at court alongside her ruthless husband, Scarlet must bide her time and act the part of a noblewoman—a worthy sacrifice if it means helping Robin's cause and a chance at a future with the man she loves. With a fresh line of intrigue and as much passion as ever, the next chapter in Scarlet's tale will have readers talking once again.
There's thief Scarlet, and then there's noblewoman Scarlet, and book 2 brings out the second of her identities.
Having agreed to marry Grisbourne in book 1 in order to save the man she loves, Rob, Scarlet is forced to move to the castle with Grisbourne while Prince John is there. She doesn't adjust easily though to the changes, and what seemed like a good idea turns out to be more than Scarlet bargained for.
Likes:
I wasn't expecting to enjoy this book as much as I did, because I knew Scarlet was going to be separated from the rest of the band, and that was one of my favorite parts about book 1 in the series.
I loved the comradery between all the boys and Scarlet and they felt like one big family to me, which I always love in a YA book.
Imagine my surprise when Gaughen found a way to have everyone from the band, Rob, John, and Much play a role in this book as well.
One of the boys even enters a competition Prince John comes up with in order to pick the new sheriff.
The love. OH MY the love.
I think it's incredibly cute how Rob and Scarlet agree to wait for Scarlet to get the annulment from Gisbourne before they do anything serious.
It's reflective of their personalities, because the two of them are always concerned with upholding justice and doing what's right.
For them, marriage is a serious union that has to be respected, even if Grisbourne forced Scarlet into the decision she made.
Dislikes:
Eleanor. Despite what I think were good intentions, I don't like how she handled some of the things in this book in regards to Scarlet and her being at the castle.
I know she did it out of kindness, but I think it was her relationship with her son Prince John that ruined my image of Eleanor for me.
She was always jumping in to defend him, no matter how cruel he can be and I had a hard time reconciling that side of Eleanor with the kind and caring side of her.
In one of the scenes in Lady Thief, an exceptionally hard one to read that actually made me scream out loud, Eleanor leaves Scarlet at the mercy of her son.
After this point in the book I lost all respect for Eleanor, even when she does nice things for Scarlet later on in the story.
The violence is pretty heavy in this book.
While I understand the necessity for it and I realize book 1 wasn't lacking in the violence department either, it was pretty intense in this book and I was even surprised how bad it got in a few of the scenes.
Other than that though, I didn't have too many complaints!
The Ending:
Throws temper tantrum. Rereads ending to make sure my eyes didn't actually deceive me. Gives up and slams book shut once reality sets in. O.M.G. I need therapy for the ending of the Lady Thief. WHY A.C. GAUGHEN!!!?
Emily