Tuesday, June 30, 2015
Top Ten Books I've Read So Far in 2015
This year I've spent a lot of time looking through my TBR and completing series I needed to finish or always wanted to start. Since many of my favorite books are from series that I've read in 2015 so far, this list contains both my top ten favorite books and series. What are some of yours?
1.
Splintered Series by A.G. Howard
2. Scarlet by A.C. Gaughen
3. The Arcana Chronicles by Kresley Cole
4. A Court of Thorns and Roses by Sarah J Maas
5. The Wrath and the Dawn by Renee Ahdieh
6. P.S. I Still Love You by Jenny Han
7. The Selection Series by Kiera Cass
8. The Throne of Glass Series by Sarah J Maas
9. Red Queen by Victoria Aveyard
10. Anatomy of a Misfit by Andrea Portes
Emily
Monday, June 29, 2015
I have always said that I wanted to "change the world". Gandhi's quote, "Be the change you wish to see in the world," is a motto that I have always strived to live by. Despite this fact, as I began to write this blog post and attempted to think of a time when I was an "agent of change," I came up with very few examples of me actually doing anything to change the world. While I have always tried to be open-minded during my travels, the purpose of my travels is generally to have fun and relax, to escape my every day life. I have never done anything extraordinary. I haven't helped a village build a clean water source. I haven't fed starving kids. I have never done anything extraordinary. But then again, maybe I have. Maybe to be an agent of change, you don't have to do this huge thing like build a school for orphaned children, but instead, simply come into a culture open-minded and leave with a better understanding of their culture and the world.
Debbie Lisle states "that travelogues play an active role in the reproduction of discursive hegemony and can therefore be held responsible in some measure for the political consequences of those forces" (261). We, as, travelers are responsible for our actions and the consequences of those actions. If instead of trying to portray ourselves as superior during our travels and our writing, we attempt to see the world in a new light and show that to others then perhaps that is also being an agent of change.
A friend of mine went on a trip to Haiti a few years ago. While there, she helped the locals build houses and other buildings. She spent time with these adorable Haitian children. She told me upon returning home that the experience changed her life; that she now looked at life differently. It's something that I couldn't 100% relate to or understand because it wasn't something that I had experienced.
Now, as stated earlier I haven't done anything remotely close to that. However, I think that I have had an experience that is similar, at least in the idea that I have experienced a life changing moment during my travels.
When I was in high school, I went on this trip with my youth group to Birmingham, AL, which is about three hours north of where I live. While on this trip, we broke up into groups. Some people went and helped repair houses, while others hosted Vacation Bible School in different areas throughout the city. I chose to be part of the group that did the VBS program because let's be honest no one wants me repairing their roof. It's just not a good idea! While there, I met this little boy named Roberto. I would say that he was around the age of four. Roberto was the sweetest, most loving kid I had ever met. The only problem was that Roberto didn't speak much English and I didn't speak any Spanish (other than hello and goodbye). However, we communicated the best we could (mostly by an older kid that was bi-lingual translated for us) and by the end of the week, I was completely attached to this kid. There were a lot of other kids there but Roberto is the one that truly stands out in my memory. Roberto taught me a lot of things that week. Although we didn't speak the same language and we didn't come from the same background we still had this thing, this huge thing in common. I think it's something that people of all cultures and backgrounds have in common, the ability to love and the desire to be loved.
This realization reminded me of J
acqueline Novogratz's TED Talk. In it, she encourages us to take the more difficult path and live a life of transcendence and immersion. She goes on to state that we need leaders that believe that we are all created equal. She makes a great point. Even though Roberto and I had our differences, we still created equal.
In Steves's YouTube video, he talks about how there are so many Americans that are "dumbed-down". They visit these wonderful, spectacular places and experience these historic events, yet they simply don't get it. They don't understand the importance and they don't want to understand it. But I do.
Roberto taught me to look at the world with love and compassion. While I may not have helped starving kids in Africa, maybe I can be an agent of change by striving to see the world in a different light and share that with others. Instead of focusing on all of the differences we have, what if we looked at all of our similarities? Wouldn't that make the world a much more pleasant place to live? Wouldn't the world be so much more beautiful? I think so and I just hope that maybe, just maybe, I'll live to see just the smallest change in the world.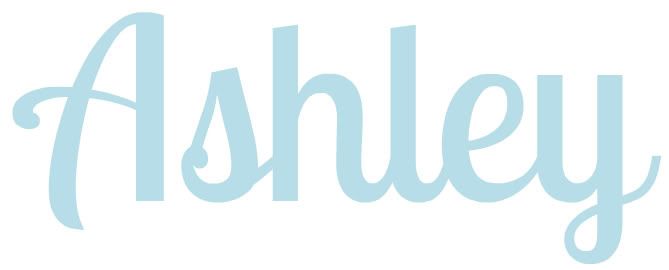 Title: Scarlet
Author: A.C. Gaughen
Release Date: February 14th, 2012
Publisher:Walker Childrens
Pages: 287 pages
Rating: 5 Cows
Goodreads Description:
Will Scarlet is good at two things: stealing from the rich and keeping secrets - skills that are in high demand in Robin Hood's band of thieves, who protect the people of Nottingham from the evil sheriff. Scarlet's biggest secret of all is one only Robin and his men know...that she is posing as a thief; that the slip of a boy who is fast with sharp knives is really a girl.
The terrible events in her past that led Scarlet to hide her real identity are in danger of being exposed when the thief taker Lord Gisbourne arrives in town to rid Nottingham of the Hood and his men once and for all. As Gisbourne closes in a put innocent lives at risk, Scarlet must decide how much the people of Nottingham mean to her, especially John Little, a flirtatious fellow outlaw, and Robin, whose quick smiles have the rare power to unsettle her. There is real honor among these thieves and so much more - making this a fight worth dying for.
I recommend this book for fans of:
-Fairy Tale retellings
-Robin Hood
-Once Upon A Time (ABC TV series)
-Peter Pan or Tiger Lily by Jodi Lynn Anderson
Flash back to two weeks ago, when I was at the Boldly Bookish tour in Naperville, Illinois where Emery Lord, A.C. Gaughen, Trish Dollar, and Tiffany Schmidt were signing books.
Mostly I went to see Emery Lord and meet a few blogger friends. When we were sitting down at the beginning and it came time for each author to give a quick description of their books, A.C. Gaughen caught my attention when she started to talk about her series, Scarlet.
As soon as I heard it was a retelling of Robin Hood with a strong female protagonist, I knew I needed to grab at least the first book in the series and give it a go.
Cue panic, a mad dash to the front of the bookstore to purchase all 3 of the books in the series, and then a sprint to the signing line.
Fast-forward two weeks when I finally picked up the first book in the series, called Scarlet.
At first, I had a hard time getting into this book because of the dialect.
The main character, Scarlet, speaks pretty rough English and it threw me for the first twenty or so pages.
After that though, I started to get used to it pretty quickly and it didn't bother me as much.
I think once you get to know Scarlet's personality and background as you read more of the book, you realize how much her dialect is reflective of her character and I couldn't picture her without it now.
Initially though, this was my only complaint about the book.
I loved the setting of the book and the way Scarlet and the band of boys live.
Despite my lack of enthusiasm for the book Tiger Lily by Jodi Lynn Anderson (sorry, I know it's beloved by many), I do believe many people who loved that book will also enjoy this series.
Scarlet and the band, which includes Rob (Aka Robin Hood), John, and Much, live in the woods.
Sometimes they camp out in the trees or in a cave that only they know about.
It reminded me of Tiger Lily and the lost boys, who spent a lot of time in the trees running around and playing games.
In fact, Scarlet and Tiger Lily had a lot in common and their similarities crossed my mind a few times as I was reading this.
Another aspect of Scarlet that I really enjoyed was the historical background that was included in the book, and how Gaughen tied it into the storyline.
I was really impressed with the amount of research that seemed to go into this book, and I also loved the fact that she explained some of this research and the context in which it was used in an author's note at the end of the book.
I learned a lot about England during the time period in which this story is based, which is commonly believed to have been during the Crusades, when the legends and stories of a thief named Robin Hood started to surface.
As far as fairy tale retellings go, I was thoroughly impressed.
This is my favorite retelling of Robin Hood I've read yet, and I wasn't even put off by the love triangle that takes place in the book.
I've already started reading the second book in the series, Lady Thief, and I will post a review shortly!
Emily