Tuesday, March 31, 2015
Top Ten Books I Recently Added to My TBR List
In all honesty, I think I added a good 30 books in the last week or so alone to my TBR list, because I've been pouring over everyone else's TTT posts each week, and finding a ton of books I want to read (blames fellow bloggers for my massive TBR list on Goodreads right now
:) ) Anyhow, these are my top ten from that list that I plan on reading as soon as possible!
1.
The Storyspinner (The Keepers' Chronicles #1) by Becky Wallace
2.
A Madness So Discreet by Mindy McGinnis
3.
A Wicked Thing (A Wicked Thing #1) by Rhiannon Thomas
4.
Shatter Me (Shatter Me #1) by Tahereh Mafi
5.
Alienated (Alienated #1) by Melissa Landers
6.
Defy (Defy #1) by Sara B. Larson
7.
The Orphan Queen (The Orphan Queen #1) by Jodi Meadows
8.
Illusions of Fate by Kiersten White
9.
The Bookshop Book by Jen Campbell
10.
Seraphina (Seraphina #1) by Rachel Hartman
Emily
Monday, March 30, 2015
Five years after the historic Battle of Dulaston, Danny Tucker, Lee Summerston, and the Renegades have settled nicely into life on Aura — yet none more so than Tucker. Fueled by a rising career as an ASC staff sergeant and a love unlike any he's ever known, Danny is in the prime of his life and at last free of the demons that have stalked him for years.

Some demons never die, though, and when an old enemy beckons to settle a personal score, Danny soon finds himself swept up in the backlash of a climaxing civil war, and straight into the crosshairs of a father's bloodlust for revenge.

RED SKY DAWNING is the much-anticipated sequel to 2013's MAKO, and the tale of one man's quest to bury his past and protect those dearest to him as the fate of billions hangs in the balance.
"Thematically speaking, this is very much a story about growing up," says author Ian J. Malone, a native Floridian who now resides in Durham, North Carolina with his wife and step son. "Whereas book one was this plucky little tale about five bar-flies, rocking through hyperspace on the road trip of a lifetime, book two chronicles a lot of the unforeseen fallout stemming from decisions they made along the way. From an author's standpoint, it was an intense story to write, but I think readers will really like where it leaves the saga entering the third and final book."
Among the things readers can expect from RED SKY DAWNING are an array of new characters, a deeper look into the Alystierian Empire, and a healthy dose of political intrigue.
Still, Malone insists that MAKO fans will still find all of the action, humor, and pop-cultural charm that have since become the series' calling card. "C'mon, guys. What's a MAKO book without beer jokes and Funyuns?"
RED SKY DAWNING arrives on Amazon
April 30, 2015
. The audiobook will follow shortly thereafter on Audible and iTunes.
As a graduate of Florida State University, I've written in a number of arenas over the years ranging from public health to news and sports. When it comes to my fictional work, however, I'm a firm believer that nothing shapes an author's writing like experience. That's why I credit my tenures in radio, law enforcement, sport management, and the military for much of my thematic inspiration, plus the legion of family and friends who've stood with me along the way.
Beyond writing, I'm an avid fan of audiobooks and sports, though it's also not uncommon to find me at a concert (LOVE music!), a movie, or somewhere out by a grill.
At present, I reside in Durham, North Carolina with my incredible wife, son, and our two dogs — but I'll always be a "Florida boy" at heart. ;)
Winner will receive a Signed Copy of MAKO, a Signed RED SKY DAWNING Poster, and a bag of Funyuns (inside joke for those who read the books)
Winner will receive a $20 B&N gift card, a Signed RED SKY DAWNING Poster, and a bag of Funyuns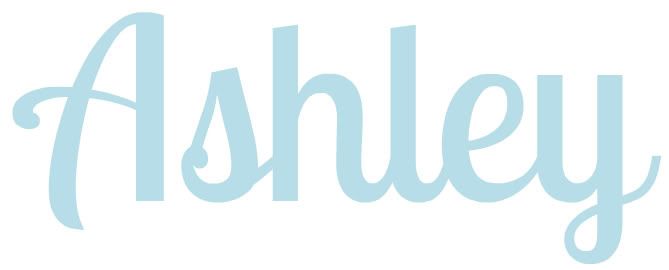 Title: The Remedy
Author: Suzanne Young
Release Date: April 21st 2015
Publisher: Simon Pulse
Pages: 320 pages
Rating: 4 Cows
Goodreads Description:
Quinlan McKee is a closer. Since the age of seven, Quinn has held the responsibility of providing closure to grieving families with a special skill—she can "become" anyone.

Recommended by grief counselors, Quinn is hired by families to take on the short-term role of a deceased loved one between the ages of fifteen and twenty. She's not an exact copy, of course, but she wears their clothes and changes her hair, studies them through pictures and videos, and soon, Quinn can act like them, smell like them, and be them for all intents and purposes. But to do her job successfully, she can't get attached.

Now seventeen, Quinn is deft at recreating herself, sometimes confusing her own past with those of the people she's portrayed. When she's given her longest assignment, playing the role of Catalina Barnes, Quinn begins to bond with the deceased girl's boyfriend. But that's only the beginning of the complications, especially when Quinn finds out the truth about Catalina's death. And the epidemic it could start.
The Remedy is a companion novel for Suzanne Young's book The Program.

Admittedly, I did not know this prior to requesting this ARC.

While book browsing online one day, I came across a description for this one and it sounded really good!

Little did I know it's been highly anticipated by Suzanne Young fans for months now!

I remember the day I got this book, I tweeted about it and I couldn't believe how many people responded saying they were jealous and had been waiting for this one to come out!

That was all the motivation I needed to start reading this one right away!
If like me, you are new to this series by Suzanne Young, then let me fill you in on a few key details first.

Had I known some of this prior to starting this book, it would have helped clear up some confusion I had while reading The Remedy.

This series is set in a world where suicide and depression are creating an epidemic, one in which this society has come up with a program to treat and cure anyone suffering from these ailments.

The Remedy takes place before the program though.

The main character, Quinlan McKee gets an assignment to close for a girl named Catalina Barnes.

What starts out as an already complicated assignment (Catalina's boyfriend is even involved which is normally against protocol) only gets worse from there.

After secrets start to unfold, Quinlan finds out more about the closing world than she ever expected, and the epidemic that is taking place.
Overall, I thought the concept of closing was unique and fun to read about.

It reminded me of acting, but more intense.

What I liked about this book was that Suzanne's writing really got into the minds of the closers, and explained what they were going through in each case.

For Quinlan, her case working as Catalina Barnes was so soon after another case, that she is having a hard time remembering who she truly is.

Suzanne did a great job of showing this in the book, when Quinlan would lay down to sleep at night, and was going through her memories.

She's been closing for so long she's not even sure what memories are from her actual life anymore, or from her assignments.

It's ironic that these closers are there to help society and its members get better after the death of a loved one, but in the process, the closers need someone to help them as well.

For Quinlan, that person was Deacon, one of her close friends who used to be a closer himself.

Whenever she feels like she's forgetting herself, he helps her remember the real Quinlan and get her mind in order.
Oh Deacon.

How you tear my heart in two.

I was honestly torn with Deacon.

I loved him at first, and I knew he really cared about Quinlan, and still does at the end of the book, but there is something that happens in The Remedy that makes you question their relationship and his true intentions.

I can't say much without giving away spoilers, but I will say I can't wait to read the next book in this series, to see what happens with the two of them.

THE ENDING OF THIS BOOK THOUGH! Shouty caps are truly the only way to describe how I felt when I finished it! Talk about leaving with a cliffhanger!
Another aspect of the book that I want to mention is the topic of suicide and how it is viewed in their society.

I love that in this world, they take it seriously and implement preventative measures (such as closers) to try and avoid anyone taking their own lives, especially during the grieving process.

I feel like in our own society today, it isn't taken as seriously as it could be.

That being said, I think The Remedy has parallels to our society today where suicide is concerned.

In the book, suicide isn't talked about much and it's almost taboo to even mention it.

I believe it's the same today in our world, and often times people look down upon anyone with mental health issues, such as depression, which can lead to suicide.

This book (and I'm assuming the other ones in the series, which discuss the epidemic further) speak volumes about the issue of suicide and mental health awareness, and I love that about this series.

Although there are flaws in the system and the way their society is dealing with the epidemic, it's interesting to see how their world deals with this outbreak.
All in all, I enjoyed the book and would finish reading the series when more of it comes out.

For a first time reader of anything Suzanne Young, I am really excited to see where this goes!
Emily