Thursday, February 26, 2015
Author: Sarah Tomp
Pub. Date: March 3, 2015
Publisher: Little, Brown Books for Young Readers
Pages: 400
Formats: Hardcover, eBook
You say it was all meant to be. You and me. The way we met. Our secrets in the woods. Even the way it all exploded. It was simply a matter of fate.

Maybe if you were here to tell me again, to explain it one more time, then maybe I wouldn't feel so uncertain. But I'm going back to the beginning on my own. To see what happened and why.
Luisa "Lulu" Mendez has just finished her final year of high school in a small Virginia town, determined to move on and leave her job at the local junkyard behind. So when her father loses her college tuition money, Lulu needs a new ticket out.
Desperate for funds, she cooks up the (definitely illegal) plan to make and sell moonshine with her friends, Roni and Bucky. Quickly realizing they're out of their depth, Lulu turns to Mason: a local boy who's always seemed like a dead end. As Mason guides Lulu through the secret world of moonshine, it looks like her plan might actually work. But can she leave town before she loses everything – including her heart?
The summer walks the line between toxic and intoxicating. My Best Everything is Lulu's letter to Mason – though is it an apology, a good-bye, or a love letter?
My Best Everything is a book I really enjoyed. It's one of those book that sit you down to read a few pages only to look up a while later and realize that you are a 100 pages in. I was immediately drawn to this book because of it's unique story about a girl starting a moonshine business. However, the writing immediately grabbed me.
I love Sarah Tomp's writing style. The story draws you in. From the very beginning, I had a good feeling about this book. I love when books start off in the middle of the story and you have no idea what happened and then the story goes back to the beginning to tell you everything. My Best Everything starts out with Lulu writing a letter to Mason but like the description above states you don't know what kind of letter it is. I got the sense that it wasn't a love letter because she kept talking about how things could have turned out differently. It seemed more of like an apology to me. Was it though? Well, I'm certainly not going to tell you! You'll have to read the book to find out!
I liked the characters in the story. I loved Lulu and Roni's friendship even though Lulu did frustrate me at times when she made Roni feel bad for not wanting to leave her hometown. Mason was very mysterious so of course I loved him. I also really enjoyed Roni and Bucky's relationship.
My Best Everything is an excellent book. I loved the format and the writing style. The characters were interesting and compelling. I honestly don't have anything bad to say about this book. Just buy it, okay? Or enter the giveaway below. Or both. Bottomline: read this book. Seriously.
Photo by Roxyanne Young
About Sarah:


Sarah Tomp has a MFA in writing for children and young adults from Vermont College of Fine Arts.
My Best Everything
, a novel for young adults, will be published March 2015 by
Little, Brown Books
.
She is also the author of a picture book;
Red, White, and Blue Good-bye
(
Walker Books for Young Readers
).
10 Finished Copies of MY BEST EVERYTHING US Only
Tour Schedule
Week One:
2/23/2015- Curling Up With A Good Book- Review
2/24/2015-
Book Soulmates
- Interview
2/25/2015-
Novel Novice
- Guest Post
2/26/2015-
Wholly Books
- Review
2/27/2015-
A Book and a Latte
- Interview
Week Two:
3/2/2015-
Alice Marvels
- Guest Post
3/3/2015-
Bumbles and Fairy-Tales
- Review
3/4/2015-
The Cover Contessa
- Interview
3/5/2015-

Bookhounds ya

- Guest Post
3/6/2015-
Such a Novel Idea
- Review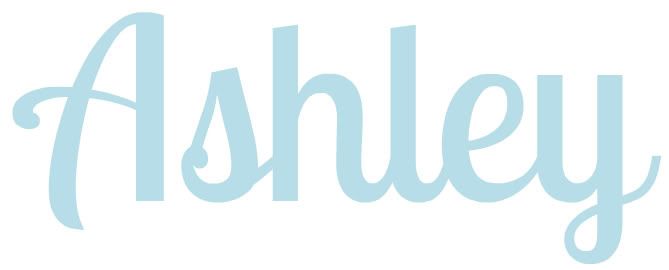 Tuesday, February 24, 2015
Top Ten Favorite Heroines From Books
1. Celaena Sardothien (Throne of Glass Series by Sara J Maas)
-I just finished reading all 3 books in this series in the last two weeks, so she's top on my list of favorite heroines right now!
2. Arya (The Inheritance Series by Christopher Paolini)
3. Clary Fray (The Mortal Instruments by Cassandra Clare)
4. Lena Duchannes (The Caster Chronicles by Kami Garcia and Margaret Stohl)
5. Emma (The After Trilogy by Traci L. Slatton)
6. Katniss Everdeen (The Hunger Games by Suzanne Collins)
7. Kaye Fierch (Tithe: A Modern Faerie Tale by Holly Black)
8. Brit Pheiffer (Black Ice by Becca Fitzpatrick)
9. Valerie (Valiant: A Modern Faerie Tale #2 by Holly Black)
10. Meggie Folchart (Inkheart by Cornelia Funke)
-This is my all time favorite book so it goes without saying Meggie is one of my favorite heroines!
Emily
Monday, February 23, 2015
Title: City of A Thousand Dolls
Author: Miriam Forster
Release Date:February 5th, 2013
Publisher: Greenwillow
Format: Harper Teen
Pages: 359
Rating: 4 Cows
Goodreads Description:
An exotic treat set in an entirely original, fantastical world brimming with deadly mystery, forbidden romance, and heart-stopping adventure.

Nisha was abandoned at the gates of the City of a Thousand Dolls when she was just a child. Now sixteen, she lives on the grounds of the isolated estate, where orphan girls apprentice as musicians, healers, courtesans, and, if the rumors are true, assassins. Nisha makes her way as Matron's assistant, her closest companions the mysterious cats that trail her shadow. Only when she begins a forbidden flirtation with the city's handsome young courier does she let herself imagine a life outside the walls. Until one by one, girls around her start to die.

Before she becomes the next victim, Nisha decides to uncover the secrets that surround the girls' deaths. But by getting involved, Nisha jeopardizes not only her own future in the City of a Thousand Dolls—but her own life.
City of A Thousand Dolls
by Miriam Forster is world building at its finest.

Set in the Bhinian Empire, this book is about a young girl named Nisha, who was abandoned at the doors of the City of A Thousand Dolls when she was just a child.

Known for taking in orphaned girls and training them to become apprentices in specific fields of study, the City of A Thousand Dolls becomes Nisha's new home.

Unlike many of the other girls who are sent to a specific House to study one thing, Nisha works for the Matron of the City of A Thousand Dolls, who oversees all Houses.
Unfortunately, this job comes with its risks, as Nisha soon finds out.

Having lived a majority of her life working for the Matron, Nisha thinks she's seen it all.

That is until one day a girl from the House of Pleasure is found dead.

For Nisha, I think this is a sort of wakeup call for her.

She always assumed the girls lived in a safe environment, one in which nothing can happen to them.

Little does she know at the time of the first murder though, that things are only going to get worse.

As the number of murders taking place in the City of A Thousand Dolls increases, the Matron assigns Nisha to investigate what is going on.

As the Matron's assistant, Nisha has the most access to all the Houses and therefore is the best candidate for the job.

Poking her nose around gets her noticed though, and suddenly Nisha is caught up in a murder mystery that puts not only her own life in danger, but those of the people she loves.
Now don't laugh! But one of my favorite parts of this book was the cats!

As a self proclaimed cat lady myself, I am partially biased towards any books that have cats in them.

This book though, was exceptionally exciting for me!

Are you ready for this? Ok. THERE ARE TALKING CATS.

I'm serious, this is not a joke! And while many of you are probably laughing right now, and making assumptions about how well this is portrayed in the book, I can assure you, Miriam Forster is a genius.

Talking cats may sound funny, and one might think it takes away from the maturity level of the book itself, but it actually doesn't!

Nisha is the only one who can communicate with the cats, and although you don't find out until the end why this is the case, it makes for a really interesting plot twist!

Since Nisha does not belong to a specific House at the City of A Thousand Dolls, she has a harder time making friends with the other girls living in the City.

Also when she was first abandoned there, the cats kept Nisha company and gave her comfort when she was lonely.

As she grew up, they were her constant companions and she doesn't even think twice when communicating with them, or second guess why none of the other girls can't.

My favorite is Jerrit, who is especially close with Nisha.

Not only is he hilarious in the book, but he also gives Nisha advice and helps her investigate the murders taking place.

For fans of the Inheritance Cycle by Christopher Paolini, you will love this book! The cats remind me of Solembum from Christopher Paolini's books, who is extremely sassy and witty, much like Jerrit in this book.
One of my other favorite aspects of this book, was the legendary Sune, who are shape shifters in this world.

For fans of anime, they are similar to the Kitsune.

I loved the parts in this book that mentioned the mysterious Sune, and I wish they had been mentioned more.

I have a feeling though, that they play a more crucial role in the next book in this series, which is partly why I am so excited for the next one to come out!
All in all, City of A Thousand Dolls is a fantastical, intriguing read.

East Indian inspired, this book is rich in culture and Miriam paints a vivid picture when describing the City the girls live in.

If you're an avid reader like myself, then you're in for a treat with this one.

I've yet to read a book similar to the culture and world building that is seen in this book series, and I can't wait for more.

City of A Thousand Dolls is a wonderful beginning for Miriam's Bhinian Empire series.
Emily