Monday, June 18, 2012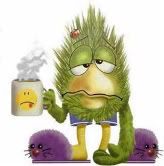 Monday Pick-Me-Up is a post intended to get everyone over their Monday Blues by sharing quotes I thought were funny in the books I read the previous week.
Quotes this week are from The Selection! I absolutely LOVED this book!
You can see my review of The Selection here.
"Do you think the ability to sleep in
counts as a special skill?" I asked Dad, trying to sound torn over the decision.
"Yes, list that. And don't forget to write that you can eat an entire meal in under five minutes," he replied. I laughed. It was true; I did tend to inhale my food.
"Oh, the both of you! Why don't you just
write down that you're an absolute heathen!" My mother went storming from the room."