Thursday, February 23, 2012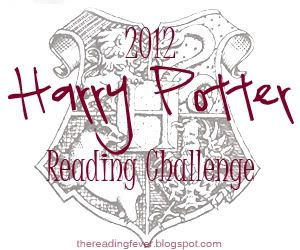 So I've been doing the Soul Screamers Reading Challenge and I've been having so much fun I've decided to do another one. This time with Harry Potter! As some of you may know, I just read Harry Potter last year. I know, I KNOW! However, I never did read the last book. Again, I KNOW! So I figured now was as good of time as any, right? RIGHT!
Since most of the world has read Harry Potter like a zillion times I have decided to go ahead and re-read the first 6 books before reading for the first (gasp) Harry Potter and the Deathly Hallows. I'm really looking forward to this and think it's going to be a lot of fun! If you would like more information about the challenge just click on the button at the top!