Tuesday, November 24, 2015
Hey y'all!
It's Ashley. Here's an updated list of the books that I have for sale. Paperbacks are $3, Hardcovers are $4 plus shipping. Shipping will be $3 for the first book and $1 per book after that. If there are a lot of books that you want then we can work something else out for shipping. ARCs are free but I would prefer if you bought one of the books for sale. If there's an ARC that you really want and don't want want to buy other books you can just pay shipping. If you are interested please email me at
abgafford@gmail.com
.
Most of the books that I have are in like new or excellent condition. There are a couple that have some wear. A few are signed to me and a few are just signed. (The Vladimir Tod series is signed by Heather Brewer/Zac Brewer signature reads Heather Brewer two are personalized to Ashley the rest are just signed)
Also, prices are negotiable. Make me a reasonable offer and we may can work something out.
Sorry I don't have a picture of these.
Water for Elephants by Sara Gruen PB
Camp Boyfriend by J.K. Rock PB
Tempest Unleashed by Tracey Deebs PB
Mortal Danger by Ann Aquirre HC
Stargazer by Claudia Gray PB
Encore to an Empty Room HC
For Keeps HC
What It Began by Ann Stampler HC
Beautiful Creatures by Margaret Stohl and Kami Garcia PB
Now and Forever by Susan Colasanti HC
Belle Epoque by Ross HC
Broken Hearts, Fences, and Other Things to Mend by Katie Finn HC
Peace, Love, and Baby Ducks by Lauren Myarcle HC (signed)
One Night that Changes Everything by Lauren Barnholdt HC
All of the books below are paperback except for the top three. They are hardcover.
These are the ARCs that I have. Free, just pay shipping.
Here are the hardcovers. Sorry it's not as close up. If you can't see all of the books let me know and I'll make a list.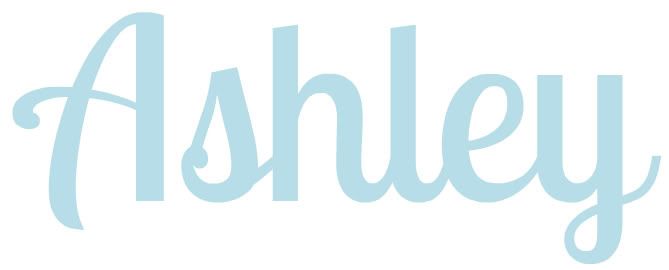 Top Ten Tuesday is hosted by
Broke and the Bookish!
Bookish Things I'm Thankful For
This week was a freebie if you related it to Thanksgiving, so I thought I'd discuss a few bookish things I've thankful for! What are some of the things you are thankful for this holiday season?
1. The OTSP Secret Sis Program (hashtag #OTSPSecretSis on twitter for those of you who want to check it out)
-I have met SO MANY wonderful people with the same interests and hobbies as me through this program! Not only is it a wonderful way to spread some cheer each month but it's also fun to receive a bookish themed box and send one to another person! The next round starts January I believe, so anyone who missed signups for the last round can sign up soon!
-My books are always in my purse/backpack/travel bags/gym bag and having a regular bookmark NEVER seems to work. They are constantly getting tugged out/ripped from the page they were in. Hats off to whomever came up with the idea for magnetic bookmarks. Craftedvan bookmarks from Etsy are some of my favorites.
-They
take reading to a whole new level! I know as readers we often think the film adaptations aren't ever up to snuff in comparison to the book, but I always love to watch a film from a book or series that I read. This month I need to see Mockingjay part 2 and catch up on a few movies I haven't gotten around to yet (like Insurgent and The Scorch Trials).
-This goes without saying, but I love the blogging community! One of my favorite things to do when I have spare time is sit down and browse my fellow bloggers' sites for reviews and posts!
-The bookish community is FANTASTIC on twitter and one of my favorite social media platforms in regards to bookish things. I also love talking to authors and other editors who already work in the field via Twitter.
Monday, November 23, 2015
Title: On the Fence
Author: Kasie West
Release Date: July 1st, 2014
Publisher: HarperTeen
Pages: 296 pages
Rating: 4 Cows
Goodreads Description:
For sixteen-year-old Charlotte Reynolds, aka Charlie, being raised by a single dad and three older brothers has its perks. She can outrun, outscore, and outwit every boy she knows—including her longtime neighbor and honorary fourth brother, Braden. But when it comes to being a girl, Charlie doesn't know the first thing about anything. So when she starts working at chichi boutique to pay off a speeding ticket, she finds herself in a strange new world of makeup, lacy skirts, and BeDazzlers. Even stranger, she's spending time with a boy who has never seen her tear it up in a pickup game.

To cope with the stress of faking her way through this new reality, Charlie seeks late-night refuge in her backyard, talking out her problems with Braden by the fence that separates them. But their Fence Chats can't solve Charlie's biggest problem: she's falling for Braden. Hard. She knows what it means to go for the win, but if spilling her secret means losing him for good, the stakes just got too high.
Can I get a raise of hands from all my fellow tomboys out there? *inserts "happy person raising one hand emoji" Kasie West captured the essence of growing up as a tomboy in her book, On the Fence, in which the main character, Charlotte (referred to as Charlie) is the only girl in a family of 5.

All of her time is spent with her three brothers, their best friend/neighbor Braden, and her dad.

It's no wonder her favorite things to do are play sports and roughhouse with her siblings then.

Yet, when Charlie gets another speeding ticket and her dad forces her to get a job, she realizes there might be more to life than what she originally thought.
Initially, Charlie hates her new job at a local boutique, where she is forced to wear their clothes to work and let a makeup artist do her makeup for a display at the store.

As she starts to hang out with her new friends though, she realizes she might actually like some of it.

At the same time she feels guilty for this and attempts to hide it from her family.

She knows coming home with a face full of makeup will only result in teasing from her brothers and a lot of questions that she doesn't want to answer. So she keeps this part of her job a secret, even going to such lengths as to change her clothes and wash her face before she returns home at the end of the day.
One of my favorite aspects of On the Fence was this internal struggle Charlie goes through when dating.

Always being one of the guys, she felt like she wasn't good enough to date any of them, or boys at all.

After all, how many times had she heard her brothers refer to athletic girls as "big and burly," as if it were an unattractive quality to have as a female?

Her self worth was determined by how she thought boys saw her, so Charlie has no confidence when it comes to dating. I related so much to Charlie in regards to this and the message West is portraying about strong, female girls in her book.

One of the most powerful and heart-wrenching passages in the book (for me to read, at least), was when Charlie let out all of her anger at Braden and said:
"Guys don't want a competitor, they want a cheerleader. So excuse me if I feel like I have to compromise a little of who I am to make a guy, a cute, nice guy, actually look at me like I'm not his teammate."
It's extremely heartbreaking to think there are girls out there who actually feel this way, and if you can relate to this passage at ay point in your life, you know what a terrible feeling this is.

I think girls can learn a lot from this book, even if you weren't/aren't a tomboy.
Blog Archive

My Rating System
AMAZING!!!! You should be at the book store right now buying it! :)

REALLY LIKED IT
DIDN'T LOVE IT, DIDN'T HATE IT.
MEH, OKAY.

WASN'T FOR ME!!


Labels