Tuesday, August 25, 2015
Top Ten Tuesday is hosted by
Broke and the Bookish!
Top Ten Books That Would Be On My Syllabus If I Taught High School English
The funny thing is that I've given this topic a lot of thought prior to reading this week's topic! Teaching English has always been something I've kept in the back of my mind as a possible job once I graduate one day so this topic was a no-brainer! I choose high school English because I think it fits perfectly with YA and the books I would love to discuss in class!
1. Stolen by Lucy Christopher
-I think the symptoms of Stockholm Syndrome and whether or not the protagonist is experiencing this after her kidnapping would make a great class discussion!
2. The Mazerunner by James Dashner
-Dystopian setting and it would be a more updated high school syllabus requirement in place of Lord of the Flies.
3. The Lost Hero (or any of Riordan's Greek God based books)
-Great way for kids to learn about Greek mythology and actually be interested while doing so!
4. The Mortal Instruments by Cassandra Clare (any of them)
-These books would make for a GREAT class discussion on world building and religious themes in YA.
5. Bone Gap by Laura Ruby
-OH MAN. So many wonderful elements of this book that I would love to talk about with teens!
6. Audacious by Gabrielle Prendergast
-Perfect for high schooler and the topic of fitting in/not fitting in/cliques in high school/pressures of high schoolers.
7. Vanishing Girls by Lauren Oliver
-I can't say much on this without spoiling the entire book, but for those of you who've read this, the big reveal would be what I would love to discuss in a class setting.
8. Anatomy of A Misfit by Andrea Portes
-High school cliques and the topic of fitting in.
9. Let's Get Lost by Adi Alsaid
-I firmly believe every teenagers should read a good road trip book when they're still in high school and this is one of my favorites in YA.
10. Kiss of Broken Glass by Madeleine Kuderick
-A sensitive topic, but one that many high schoolers are going through today and I think discussing the topic of cutting and depression would make for a great class discussion in high school.
Thursday, August 20, 2015
Facing Fortune




Guardians of Terath #2




Author: Zen DiPietro




Release Date: October 2015




Publisher:

Parallel Worlds Press

A new manahi. A new military. A famous bard who suddenly resurfaces after a decade of hiding.




A lot of changes have taken place on Terath, and an ecological crisis has raised tensions to the breaking point. Kassimeigh and Arc must work with Luc and the scientists in the Capital to determine whether the discovery is a threat to the planet. Each discovery unspools more questions, as they question the nature of mana and what it means to Terath.




At the same time, they must try to calm an increasingly nervous population. Will and Izzy offer their help in that regard, but the newly-formed Guard has never been called into action before.




Meanwhile, Kassimeigh must deal with a shocking change in her own circumstances, which forces her to rethink her place in the world




Life, death, mana, and chaos rival one another for supremacy. How can Kassimeigh help protect the world when she has no idea where she belongs in it?




Zen DiPietro is a lifelong bookworm, a fantasy/sci-fi writer, a dancer, and a mom of two. Also red-haired, left-handed, and a vegetarian geek. Absolutely terrible at conforming. Particular loves include badass heroines, Star Trek, British accents, baba ganoush, and the smell of Band-Aids. Writing reviews, author interviews, and fun stuff at

www.womenofbadassery.com

. Very active on Facebook, Twitter, and Pinterest.



1 Winner will get a $10.00 Amazon Gift Card
3 Winners will get an eBook of SEEKING SORROW, book 1 in the Guardians of Terath Series
Must be 13 + To Enter | Open Internationally | Sweeps/Giveaway accounts are not eligible. | See Terms & Conditions in Raffelcopter form for more information
a Rafflecopter giveaway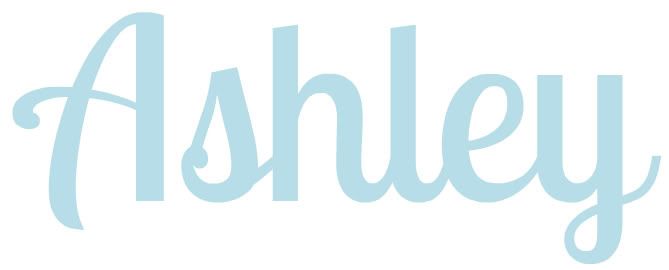 Wednesday, August 19, 2015
Goodreads Description:
From the award-winning author of In the Shadow of Blackbirds comes a stunning new novel—a masterfully crafted story of love, loss, and second chances. Set during the fear and panic of the Great Influenza of 1918, The Uninvited is part gothic ghost-story, part psychological thriller, perfect for those who loved The Thirteenth Tale by Diane Setterfield or The Vanishing by Wendy Webb.

Twenty-five year old Ivy Rowan rises from her bed after being struck by the flu, only to discover the world has been torn apart in just a few short days.

But Ivy's life-long gift—or curse—remains. For she sees the uninvited ones—ghosts of loved ones who appear to her, unasked, unwelcomed, for they always herald impending death. On that October evening in 1918 she sees the spirit of her grandmother, rocking in her mother's chair. An hour later, she learns her younger brother and father have killed a young German out of retaliation for the death of Ivy's older brother Billy in the Great War.

Horrified, she leaves home, to discover the flu has caused utter panic and the rules governing society have broken down. Ivy is drawn into this new world of jazz, passion, and freedom, where people live for the day, because they could be stricken by nightfall. But as her 'uninvited guests' begin to appear to her more often, she knows her life will be torn apart once more, but Ivy has no inkling of the other-worldly revelations about to unfold.
Praise for The Uninvited:

"Dark and romantic…[The protagonist's] compelling voice carries this gothic coming-of-age story, at once horrifying and tender, toward a revelatory yet hopeful conclusion."

— Publishers Weekly



"A wonderfully atmospheric and intriguing novel. Cat Winters portrays a fascinating period in American history with clever writing and a delicious plot twist. A novel that is sure to keep readers hooked to the end."

— Hazel Gaynor, New York Times bestselling author



"Evocative and lushly written, THE UNINVITED also features a twist I never saw coming."

— April Henry, New York Times bestselling author
a Rafflecopter giveaway
Blog Archive

My Rating System
AMAZING!!!! You should be at the book store right now buying it! :)

REALLY LIKED IT
DIDN'T LOVE IT, DIDN'T HATE IT.
MEH, OKAY.

WASN'T FOR ME!!


Labels